For a limited time Foto Club is offering Photobooth Bundled-Printers: DNP RX1 or HiTi P510L
DNP DSRX1 Digital Photo Printer w/Breeze Systems Software,
Padded Carrying Case and 4×6 Media Box Bundle
sku# DSRX1-Breeze-Case-4×6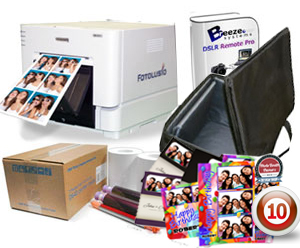 Bundle Includes:
(A): DNP RX1 (DSRX1) Dye Sub Photo Printer  (B): Breeze Systems DSLR Remote Software
(C): Padded Printer Carrying Case  (D): DNP DS-RX1 Media Set 4×6 (PM900-931C)
Only
$1,199.99

The DNP DS-RX1 is Energy saving and cost-effective and makes no sacrifice on functionality or quality. It delivers prints in 4″x6″ and 6″x8″ and 3.5″x5″ on Matte or Glossy surface, in a resolution ranging from 300×300 to 600x600dpi.
• ( 15sec a 4×6! – half the time with a 2×6″ Photo Booth Cut )
• Compact Size Ideal For Photo Booths
• High Volume Output
• Print Common Sizes Up To 8″x 6″
• Choice Of Matte Or Glossy


———-
HiTi P510L Digital Photo Printer w/Breeze Systems Software, Padded Carrying Case
and 4×6 Media Box Bundle
sku# P510L-Breeze-Case-4×6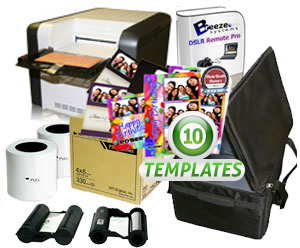 Bundle Includes:
(A): HiTi P510L Dye Sub Photo Printer  (B): Breeze Systems DSLR Remote Software
(C): Padded Printer Carrying Case   (D): HiTi P510 Series Printer 4×6 Media Kit (87.PBE02.10B)
Only
$1,150

The HiTi P510L Digital Photo Printer is an ideal PHOTOBOOTH printer! It's portable and and has a small footprint. Foto Club highly recommends in place of SONY UPCX1 printer. Now enabled with the latest firmware: 2×6″ strip auto cut! Excellent for Photo booths! Also Import and print your own custom designed templates and borders!

• (12sec a 4×6 – 18 sec a 5×7) (15¢ each 4×6 – 35¢ each 5×7)
• Portable build, lightweight! (aprrox 30 lbs)
• 2×6 Cross Cut great for photobooths
• Print Matt or Glossy with same media

FotoClub is an authorized dealer of professional digital photo printing and professional instant printing solutions from all the major brands like Epson, HiTi, DNP, Noritsu, Kodak, Sony, Mitsubishi and more. We can help you find the right photo printing equipment and supplies for any application including photo booth printers, photo kiosks, large format inkjet printers and portable event printers. 1(888)921-3686