UPDATED FEATURES:
These new and constantly added Features are entirely based on dslrBooth user's most requested customer requests.
• Cropped Live View Image
• Stats Box Information
• Added Supported Cameras
• Bug Fixes
dslrBooth Updates for Mac v.3.1 – Click here
Read below for the details…
---
Cropped Live View Image
Live view will now show in the shape of the photo placeholder from the template, allowing guests to position themselves within the placeholder limits. Turn on/off under Settings, Camera, Liveview, Crop To Template Size. This works in conjunction with the Image Stretch setting so change both to get the results you want. If camera is landscape and your display is also landscape, you should set Image Stretch to Stretch to Fill Screen With Cropping
---
Stats Box Information
When viewing stats in Settings > General, you can now get detailed information per share.
---
New Supported Cameras
Canon EOS M50 / EOS Kiss M
Canon EOS T7 / 2000D
Canon EOS T100 / 4000D
Canon EOS 6D Mark II
Canon EOS SL2 / 200D
Canon EOS EOS 77D
Canon EOS T7i / 800D
---
Bug Fixes
Fix for browse button not appearing when using Survey and Video function
Fix for large GIF file being stretched
Templates are center aligned on start screen
v5.23.0504
Added new setting to turn live view cropping on and off.
Fix for upload issue when doing print + gif sessions.

As always, DslrBooth would love to hear from you on how dslrBooth can grow and improve!
---
Don't have dslrBooth, see what you are missing…


Your Own Photo Booth! Running a photo booth shouldn't be complicated or expensive. Run dslrBooth photo booth software on your pc or mac, hook up your Canon, Nikon, Sony dslr, or Webcam and you have a professional photo booth.
A powerful, user friendly PhotoBooth software that features all this and more! :
Green Screen Chroma Key capability
Live View
Multiple Print Sizes
Automatic uploads to Facebook
---
Purchase the powerful and easy to use Photo Booth software today!: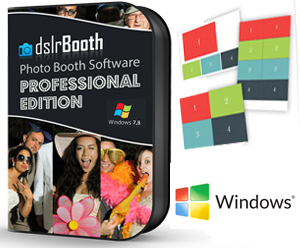 dslrBooth Professional Edition Photobooth Software for Windows
SKU: dslrbooth-win-pro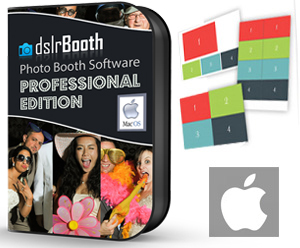 dslrBooth Professional Edition Photobooth Software for Mac
SKU: dslrbooth-mac-pro
FotoClub is an authorized dealer of professional digital photo printing and professional instant printing solutions from all the major brands like Epson, HiTi, DNP, Kodak, Sony, Mitsubishi and more. We can help you find the right photo printing equipment and supplies for any application including photo booth printers, photo kiosks, large format inkjet printers and portable event printers.