---
(v5.16):
Boomerang GIF
Capture a one second video that gets slowed down then plays forwards then backwards to generate a boomerang GIF. (Settings, GIF, Boomerang)
---
Post-Processing with Photoshop
Post-process captured photo using Photoshop Droplet. You can now apply a Photoshop action to every captured photo to apply a custom look to the photos. (Settings, General, Post Processing)
---
360 Green Screen
Use 360 degree panoramic backgrounds in green screen replacement and post 360 photo to Facebook. (Green Screen, Add 360 background). 360 image must have been taken with a 360 camera or contains spherical 360 EXIF metadata. More Information
---
50+ New Templates!
dslrBooth has recently added more than 50 new templates to the store.
Included are:
6 Children Birthday templates
16 Birthday or Party templates
2 Prom/Homecoming templates
5 Holiday templates
Each template has a vertical and horizontal version available.
---
Other 5.16 Updates
Allow drag and drop to re-order layers in template editor when using touch screen.
Add welcome screen with links to recent templates, tutorials, and support articles.
Change window title to Not Ready on start screen if no cameras are detected.
Stop Live view after capture when using webcam to conserve CPU to process templates faster on slower PCs.
Update to latest Facebook API.
Set sharing message when uploading GIFs to Facebook.
Bug fix for prints not showing in fotoShare iPad app when using surveys.
Bug fix for touch screen issue when selecting item and dragging on Browse screen where you had to press more than once to open.
5.16.0721.3 Update
Allow sharing of 360 photos if template only has 1 photo.
Turn on flash when shooting with Sony cameras.
Display disclaimer when in video mode and disclaimer is enabled.
Fix sharing of videos over e-mail and facebook
---
(v5.15):
Change camera settings
Directly change cameras settings through dslrBooth by clicking on Tools, DSLR Camera Settings (Canon + Nikon).
---
GIF Only Booth
Run a GIF-only booth with no prints. Settings, GIF, GIF Only. # of photos is set by number of photos in template even though template will not generate a print.
---
Sharing Original Photos
Original photos will now appear on the share screen with gifs and prints.
---
Original Photos on Fotoshare app
Original photos are now sent to the fotoShare iPad app. On the fotoshare app, click Settings, General and enable Prints, Gifs and Photos.
---
Fotoshare Connection
Displays connection status to fotoShare iPad app under Settings, Print.
---
Create Facebook Album
Allow entry of new Facebook page album name under Settings, Sharing, Facebook Pages.
---
Additional Fixes
Fix for Virtual Attendant clearing custom settings when it was turned off.
Fix for album names with non-latin letters.
Fix for e-mail not sending when template was over 4000 characters.
Internet firewall pop-up will now display a max of 3 times for those using 3rd party firewalls.
This is a FREE update if you have purchased dslrBooth within the last year or have purchased a renewal license. To update your software, open dslrBooth, then go to Help, Check for Updates. You can renew your license from within the software as well.
---
WHERE TO PURCHASE: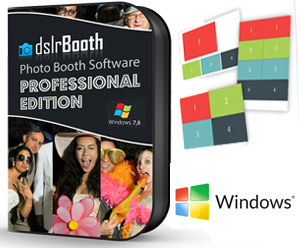 dslrBooth Professional Edition Photobooth Software for Windows

A powerful, user friendly PhotoBooth software that features all of the dslrBooth Standard edition features plus:
Green Screen Chroma Key capability
Live View
Multiple Print Sizes
Automatic uploads to Facebook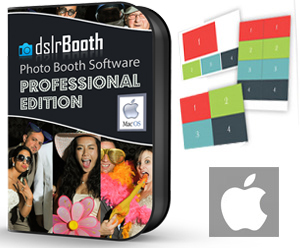 dslrBooth Professional Edition Photobooth Software for Mac

A powerful, user friendly PhotoBooth software that features all of the dslrBooth Standard edition features plus:
Green Screen Chroma Key capability
Live View (Nikon n/a)
Multiple Print Sizes
Share to Facebook
---
FotoClub is an authorized dealer of professional digital photo printing and professional instant printing solutions from all the major brands like Epson, HiTi, DNP, Kodak, Sony, Mitsubishi and more. We can help you find the right photo printing equipment and supplies for any application including photo booth printers, photo kiosks, large format inkjet printers and portable event printers.