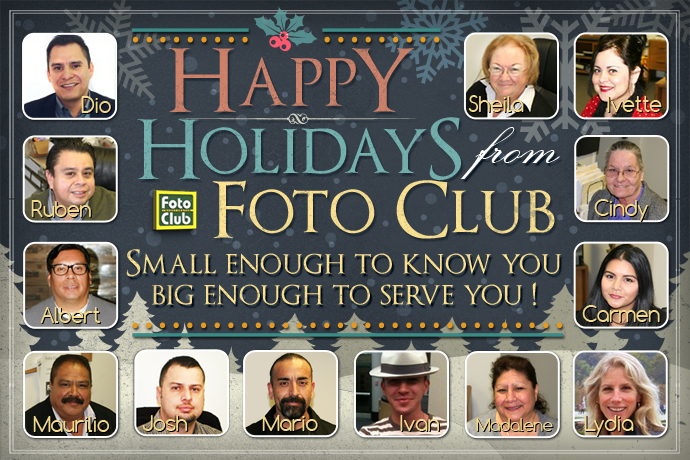 It has been a great 2016 year at Foto Club! From all of us, we would like to extend our sincere thanks and gratitude to you, our special customer!
We hope that this has been a phenomenal year for you in every way  and wish you and your family the best in 2017!
FOTO CLUB HOLIDAY SCHEDULE:
• Friday 23rd closed at 12:30pm
• Monday 26th Closed
• Friday 31st closed at 2pm
• Monday 2nd Closed
FotoClub is an authorized dealer of professional digital photo printing and professional instant printing solutions from all the major brands like Epson, HiTi, DNP, Kodak, Sony, Mitsubishi and more. We can help you find the right photo printing equipment and supplies for any application including photo booth printers, photo kiosks, large format inkjet printers and portable event printers.