Epson continues to set the bar for professional imaging excellence with its award winning 17-inch Epson SureColor P5000. Since going on sale in January of this year, the SureColor P5000 is designed to deliver enhanced performance, reliability and professional image quality for desktop photography, fine art, graphic design, and proofing applications.
Over the past year, the SureColor P5000 has received a range of accolades from top photography associations and outlets, underscoring its impact on today's photography and graphic design workflows. Highlights include:
---
• TIPA Award: Best Photo Printer – Widely recognized as the most coveted photo and imaging awards worldwide
---
• Professional Photographer Magazine: Hot Ones 2017 Product – Official magazine of Professional Photographers of America, recognizes the printer as one of the 2017 Hot Products for photographers
---
• Rangefinder Magazine: Editors' Choice 2017 Buyer's Guide – Award-winning monthly magazine, and the official publication of Wedding and Portrait Photographers International (WPPI), highlights the printer as a gear of the year for 2017
---
• Digital Photo Pro Magazine: Editors' Choice Best Photo Printer – A trusted source for the latest news on photography, the outlet recognized the printer in its annual Gear of the Year roundup and awarded it Editor's Choice for best photo printer
---
A reminder that you can save on this highly awarded printer. Through the holidays can get cash-back Mail-In Rebates Download the rebate today:


Epson SureColor P5000 Standard Edition 17″ Wide-Format Inkjet Printer

  For professional photography, fine art and commercial graphics
Designed for professional printing, the 17″ SureColor P5000 Series offers enhanced reliability, exceptional color gamut and print permanence on roll and sheet-­fed media with UltraChrome HDX pigment inks.
---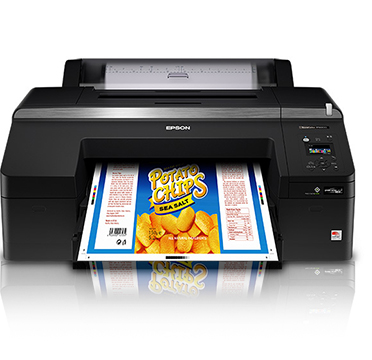 Epson SureColor P5000 Commercial Edition 17″ Wide-Format Inkjet Printer

  For commercial and flexographic proofing applications
The Commercial Edition includes an all-new Violet ink (in place of Light Light Black) to deliver an industry-best 99 percent PANTONE® PLUS FORMULA GUIDE solid-coated color matching2, ideal for commercial and flexographic proofing applications.
---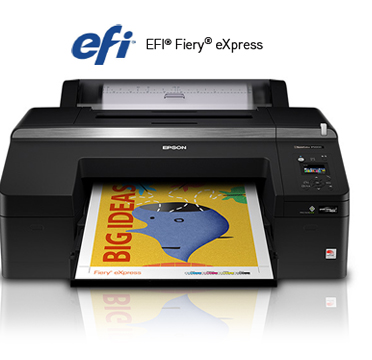 Epson SureColor P5000 Designer Edition 17″ Wide-Format Inkjet Printer

For graphic design and advanced photography
This Designer Edition offers all the features of the Standard Edition, plus it includes EFI® Fiery® eXpress for Epson, an industry‑leading software RIP with true Adobe® PostScript® 3™ for accurate CMYK and spot color printing.
---
Not sure yet or have questions? Please call us 1(888) 921-3686 or comment below and we will gladly answer any questions you have on this printer.
FotoClub is an authorized dealer of professional digital photo printing and professional instant printing solutions from all the major brands like Epson, HiTi, DNP, Kodak, Sony, Mitsubishi and more. We can help you find the right photo printing equipment and supplies for any application including photo booth printers, photo kiosks, large format inkjet printers and portable event printers.